13th Annual Open Creamery Day
Sunday, October 11, 2020 • 11 am to 3 pm**, Statewide
MORE 2020 UPDATES & DEATILS HERE
Presented by the Maine Cheese Guild, always the Sunday of  Indigenous Peoples  Day weekend.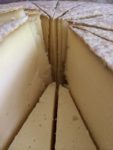 Sunday, October 11th, the Maine Cheese Guild presents its annual Open Creamery Day.
Cheesemaking in Maine has boomed in the last decade with hundreds of cheeses to taste straight from the source. Take in the spectacular sights of the Maine fall foliage and visit a local orchard, brewery, or winery along the way. Each creamery will offer a unique experience.
** Some hours may vary, check creamery websites on day of event. Download printable pdf map here.
Map loading, please wait ...