PRESENTING OUR 2021 MAINE CHEESE AWARD WINNERS
FRESH CHEESE
1. ChiGoBee Farm (Pownal) – Plain Chevre
2. Noisy Acres Farm (Buxton) – Plain Chevre
3. Flying Goat Farm (New Gloucester) Plain Chevre
Honorable Mention:
Pineland Farms (Bangor) - Cheddar Curds
Springdale Farm (Waldo) - Cream Cheese
Kennebec Cheesery at Koons Farm ( Sidney) Chevre
FLAVORED FRESH CHEESE
1. York Hill Farm (Washington) – Green Peppercorn and Nutmeg Roll
2. Fuzzy Udder Creamery (Whitefield) – (Appleton recipe) Chevre in Oil
3. Crooked Face Creamery (Skowhegan) – Garlic & Rosemary Ricotta
Honorable Mentions:
Abrahams Creamery (Newport) -Herbs De Provence
Sunflower Farm Creamery (Cumberland) - Marinated Chevre
Dreahmin Fahm Dairy and Creamery (Wilton) - Garlic and Basil Chevre
SOFT RIPENED CHEESE: Bloomy
1. Winter Hill Farm (Freeport) - Tideline
2. Silvery Moon Creamery (Westbrook) - Camembert
3. Spring Day Creamery (Durham) - Out  & About
Honorable Mentions:
Silvery Moon Creamery ( Westbrook) - Camembert with Fenugreek
Flying Goat Farm - (New Gloucester) - Grace
Lakins Gorges Cheese at East Forty Farm ( Waldoboro) - Rockweed
WASHED RIND CHEESE
1. Fuzzy Udder Creamery (Whitefiield) - Cyclone
2. Josh Pond Farm (Whiting) - Rocky Lake Raclette
3. Kennebec Cheesery at Koons Farm (Sidney) – Quaker Hill
Honorable Mention:
Winter Hill Farm (Freeport) - Tideline
AGED NATURAL RIND CHEESE
1. Balfour Farm (Pittsfield) – Torrin Tomme
2. Fuzzy Udder Creamery (Whitefield) – Windswept
3. Kennebec Cheesery at Koons Farm (Sidney) – Sugarloaf Mountain
Honorable Mention:
Balfour Farm (Pittsfield) - Haymaker Cheddar
Pineland Farms ( Bangor) - two vintages that more or less tied with each other Josh Pond Farm (Whitibng) Down East Tomme
BLUE CHEESE
1. Spring Day Creamery (Durham) - Fraffie
2. Fuzzy Udder Creamery (Whitefield) - Polar Vortex
3. Spring Day Creanery (Durham)  - Deja Blue
Honorable Mention:
Winter Hill Farm (Freeport) - Bradbury Mountain Blue
FLAVORED CHEESE
1. Balfour Farm (Pittsfield) – Cotswold
2. Dreamin Fahm (Wilton) – Smoked Gouda
3. Balfour Farm (Pittsfield) - Smokey Ghost
Honorable Mention:
Yellow Birch Farm (Deer Isle) - Lichen
BEST IN SHOW
York Hill Farm – (Washington) _ Green Peppercorn and Nutmeg Roll
(Penny & John Duncan – Founding members of the Maine Cheese Guild retired after 36 years and their legacy continues with new owners of York Hill to Yuki Goseki & Josh Fratoni
Runner up is Winter Hill (Freeport) - Tideline
FIND MAINE CHEESE AND OTHER MAINE FARM PRODUCTS DURING COVID-19 PANDEMIC
Support the Guild – Purchase a Victory Cheese Box Today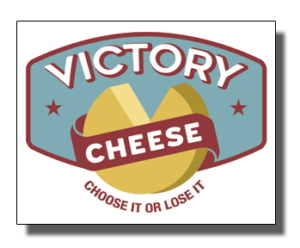 The American artisan cheese industry is in jeopardy, and we need your help! The COVID-19 crisis is devastating the entire American artisan cheese industry, from dairy farmers and cheesemakers to distributors, restaurants, and cheese counters across the country. Together with other cheese industry professionals, we have banded together in a grassroots way to find a way to sustain our struggling industry. Like the Victory Garden movement of a bygone era, this is a call to citizens to step up for domestically produced cheese, because if they don't choose it now, it may be lost forever. Help us help the artisan cheese industry by purchasing a Victory Cheese Box. 10% of the sales will be donated to the Maine Cheese Guild.
Order your Victory Cheese Box here from www.localgoodsgathered.com
• Local Goods Gathered
Local Goods Gathered was founded to promote Artisan cheesemakers in Maine, Who utilize the highest quality milk, from the best breeds of cows, goats, sheep, and water buffalo, all fed on Maine's lush grasses and rich terroir. With intent to make quality over quantity, They employ by-hand techniques, making them true artisans.
With your subscription to a Maine Artisan Cheese Box, 1% of the sales will be donated to the Maine Cheese Guild whose mission is to promote Maine cheese and cheesemakers through advocacy and education.
You can find a list of participating makers here.
• Maine Cheesemakers Map & Directory
We suggest you check directly with our Maine Cheesemakers on how to purchase their products. Things are changing fast, and going directly to their websites or social media pages is the best way to find their products. We ask your patience while we update our map and directory. They will be back online soon.
• Maine Farm Products & Pick-up Directory
"University of Maine Cooperative Extension worked with Allison Lakin, owner of East Forty Farm and Dairy, and Lakin's Gorges Cheese in Waldoboro, to develop the database of Maine farmers' creative distribution strategies implemented for the public."
~University of Maine Extension Service article
Lakin is a long time member of the Maine Cheese Guild, and many Guild cheesemakers are included on the Extension's new resource for locating locally produced food that is available directly from farms during the Covid-19 epidemic. Farmers' Markets are also considered essential businesses and many Maine cheesemakers rely on them to market their products. Visit Maine Federation of Farmers' Markets for a comprehensive listing of markets and updates.
• Maine Farm Product Pick-Up Directory You can also learn more here, in an article on the Penobsoct Bay area news site, www.penbaypilot.com.
---
MAINE CHEESE GUILD MISSION STATEMENT
The Guild's mission is to support and encourage the Maine cheesemaking community. We will do this through development of a collective voice to promote Maine cheese and cheesemakers, educate cheese makers and consumers, coordinate resources and share the joy and art of regional cheeses.
Maine Cheese Guild Statement Related to Local Food Ordinances
"The Maine Cheese Guild stands by its Quality Statement, issued in May 2009, with regard to the Local Food Ordinance proposals we have seen, and to the legislative bills introduced for the 2011 session (LD330 and LD366)."...