Category Archives:
Learning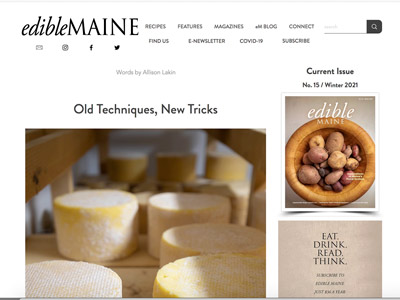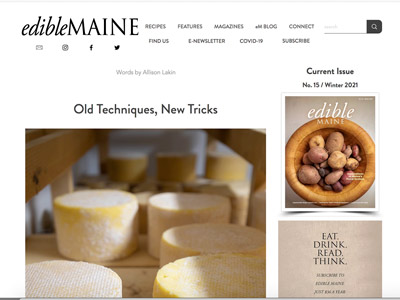 Guild member Allison Lakin of Lakin's Gorges Cheese is featured in the winter 2021 issue of ediblemaine.com.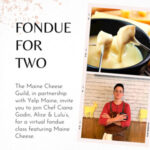 Tuesday, February 9, 2021
6:00 PM 7:00 PM
Yelp Maine is partnering with the Maine Cheese Guild to bring cheese from the state right to your door! Who doesn't love a subscription box filled with local love?! Our first event in this series of events features Alexis Godin, Chef/Owner of Alice & Lulu's Mountainside Restaurant, for: Fondue for Two
To learn more,  RSVP and join this event, CLICK HERE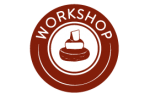 THIS WORKSHOP IS FULL no more applications accepted.
Due to the demand for the February 24th workshop, we've added a second  date: Sunday, February 23rd, at Kennebec Cheesery in Sidney, Maine. Learn more and register for this important workshop here.